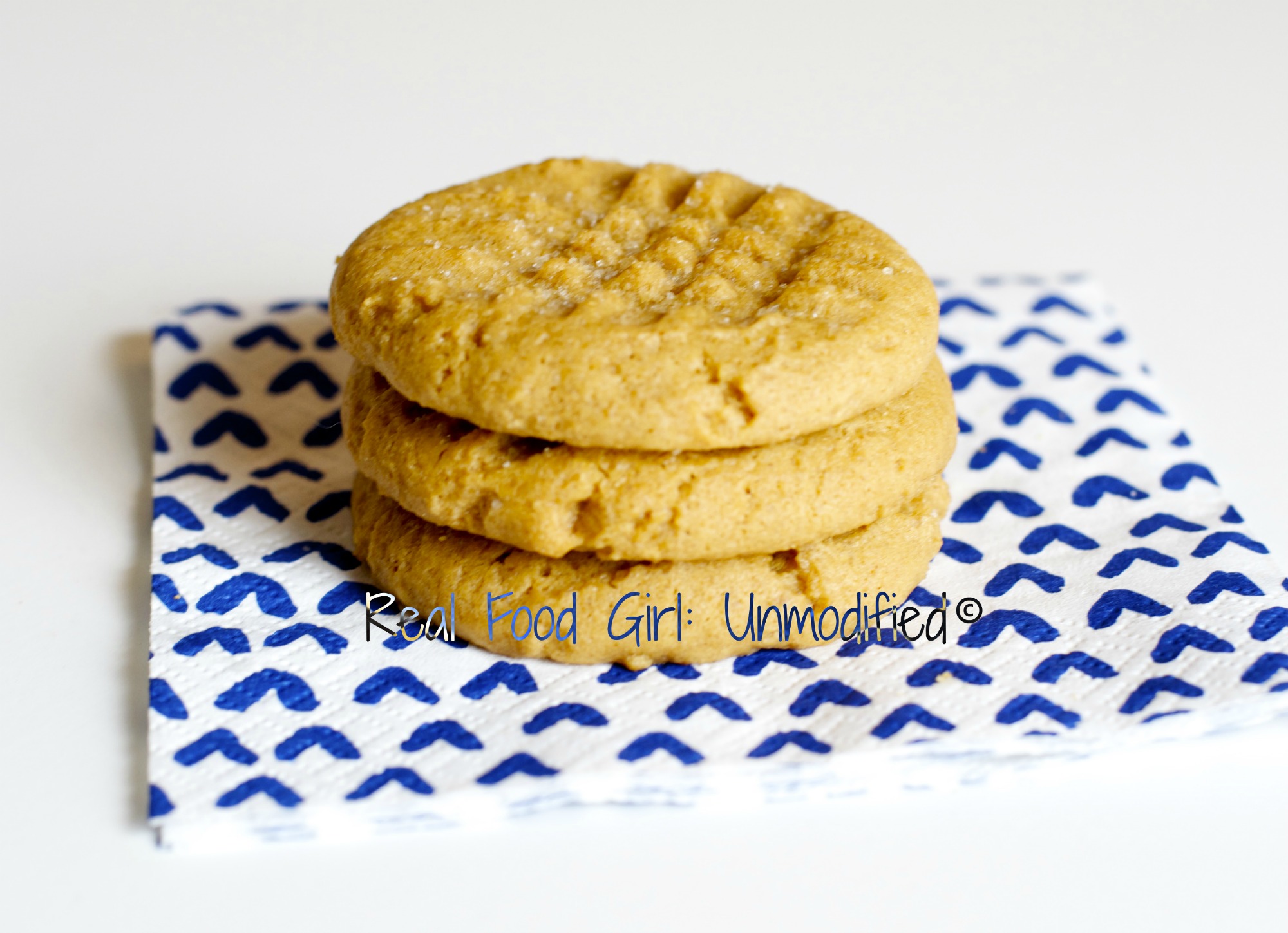 Soft & Chewy Peanut Butter Cookies
Several months ago I posted my "Not Half Bad Peanut Butter Cookies" recipe. Being that I'm not a peanut butter cookie fan, yet I am a huge fan or peanut butter, I felt those cookies really weren't half bad. After experimenting with some new recipes, I have to tell you, that these cookies are spectacular, seriously good, kinda-almost-rolled-my-eyes-when-I-took-a-bite scrumptious. Amen, Holy Mary, The End, Good Night! <—– I have no idea where all that came from, but we're gonna just move right on past it. Stop the rubber necking folks, it's just an accident. Ya see 'em every day. It happens to the best of us.
I have been using my original PB cookie recipe since I was in my teens. My mom used it for heavens knows how long and I don't even know where she got it from. One day I decided it was time to break free and find a new peanut butter cookie recipe. I wanted something made with butter vs. organic shortening. I'm not entirely crazy with the texture of the cookies when I use organic shortening. There is something to be said about hydrogenated oils. I hate them, they're nasty. You don't need to be consumin' them, but daaang. Can they lend to the texture and mouth feel of a cookie.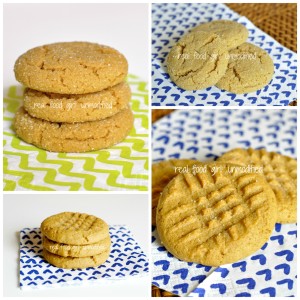 Since I'm always looking for a way to increase my intake of cream, bacon and butter I settled on the recipe I'm sharing with you now. It comes from Simply Recipes. Did you know Simply Recipes is actually a blog? Yes siree Bob, it is! It's run by a lady named Elise Bauer. She started her blog after deciding that she should share the recipes she grew up with. It's blossomed into quite the site and a resource for some great recipes. EVERYTHING on their site is tested numerous times. I can only say that about 85-90% of my recipes. Sometimes I just hit the jackpot and something I just made for dinner tastes so good that I write down the info quick before I forget it, and post it on the blog. Other times, I sample a recipe, it turns out the way it should, it tastes good, looks good, and I want to share it. Maybe some day I'll have a staff and a huge commercial kitchen. Who knows?
You probably would like some reasons as to why you should make these cookies. I'll tell you. First, I love that the recipe is scaled down a bit. This recipe makes 24 (exactly) cookies made with a #2 Pampered Chef scoop. So close to 1-1/2 TB of dough. Second, you bake them at a lower temp if you want really chewy, soft cookies, which TSM adores, or you bake them at 375 if you want crispier cookies. I did make these cookies again last week and did one sheet at 375 and they got very crackled looking and they were definitely a crispy cookie. I learned I much rather prefer the softer, chewier ones. Plus those turned out prettier. Finally, the dough tastes SO good. What?…That's totally a valid reason to try these cookies.
Oh, before I forget, I made 18 cookies with the traditional cross-hatch marks made by the tines of a fork, and I made 6 where I just rolled them into balls and then rolled them into some organic sugar. They ended up looking like the peanut butter version of snickerdoodle or a ginger snap. Just as tasty!
*NOTE* The dough has to be chilled for three hours before you make them. I know, I know. The peanut butter and flour need time to rest and work their magic so let them get happy in the chill chest for 3 hours. Feel free to stop over and do my laundry while you wait. 😀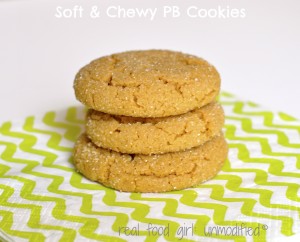 Soft & Chewy Peanut Butter Cookies
Recipe Adapted by:
Simply Recipes
Makes: 24 cookies CHILL dough 3 hours
**As always, all ingredients used are non-GMO/Organic**
INGREDIENTS:
1/2 cup organic sugar
1/2 cup packed organic brown sugar
1/2 cup organic unsalted butter, room temp
1/2 cup organic peanut butter (smooth, not chunky)
1 large egg, room temp
1-1/4 cup organic AP unbleached flour
3/4 tsp. baking soda
1/2 tsp. baking powder
Scant 1/2 tsp. salt (use 1/4 tsp. if you are using salted butter)
You can use a mixer to make these, but I prefer making cookies by hand. They turn out much better!
DIRECTIONS:
In a small bowl, combine all the dry ingredients (flour, salt, baking soda and baking powder. Give it a stir, set it aside.
In a large bowl combine the room temperature butter and the sugars. Using some good old fashioned elbow grease and a flexible spoon or spatula, mix until the sugars and butters are well blended.
Add the egg and mix well. Once the egg is fully incorporated, stir vigorously for 60 seconds. Channel your inner "Hans and Franz" and get "Pumped Up!" If you have no idea who Hans and Franz are, Google it. For the love of the awesome 80s, Google it people.
Add the peanut butter and stir well to combine.
Working in thirds, add the dry ingredients to the wet ingredients. Stir each installment ONLY until combined.
Scoop the dough into a zip top bag and refrigerate for 3 hours- minimum.
IF YOU WANT CRISPY COOKIES preheat your oven to 375
If you want SOFT & CHEWY cookies, preheat your oven to 300 (I made it both ways and preferred the soft and chewy! Holy flavor!!
Shape dough into 1-1/2″ balls. Using a fork dipped in sugar, make crisscross marks on the cookies. Bake for 8-10 minutes if oven is at 375. Bake 13-15 minutes if oven is at 300.
Better to remove the cookies when they appear slightly underdone in the center, and let them cool on the cookie sheet for 60 seconds before removing to a cooling rack, or some paper towels.
Store in an airtight container. These keep for up to 5 days. Good luck keeping them around that long.


Don't forget to stop by The Weekend Potluck recipe party this week! You find hundreds of mouth-watering recipes over there!!
This article, photos, recipe method/directions are the copyrighted, intellectual property of Real Food Girl: Unmodified
PAID ENDORSEMENT DISCLOSURE: In order for me to support my blogging activities, I may receive monetary compensation or other types of remuneration for my endorsement, recommendation, testimonial and/or link to any products or services from this blog.