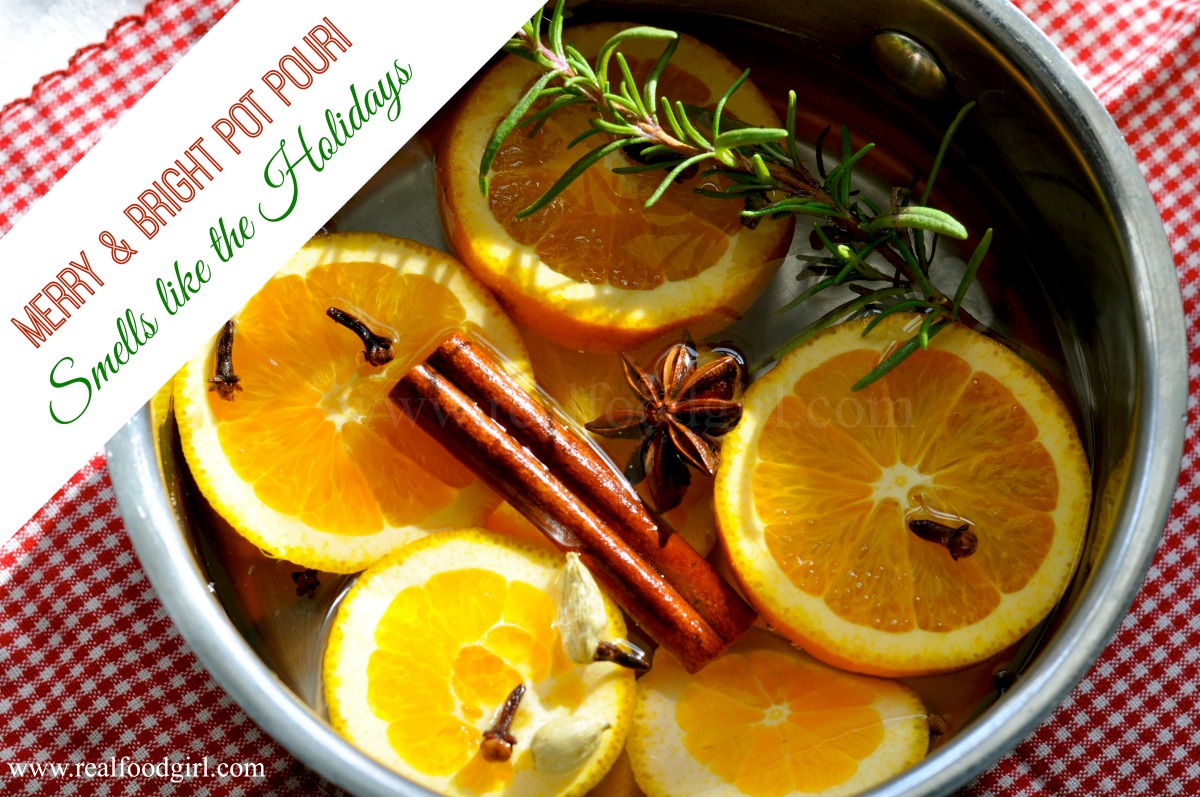 Merry & Bright Holiday Potpourri
I love making my house smell like Christmas. What does Christmas smell like? Well, to me, it's oranges, cinnamon, star anise, cardamom, rosemary and cloves. Another favorite combination is apples, cranberries, cinnamon, cloves, nutmeg and lemon peels. There is something about fruit and spices simmering on the stovetop that makes your entire house smell heavenly. It brings back childhood memories of the holidays with my family.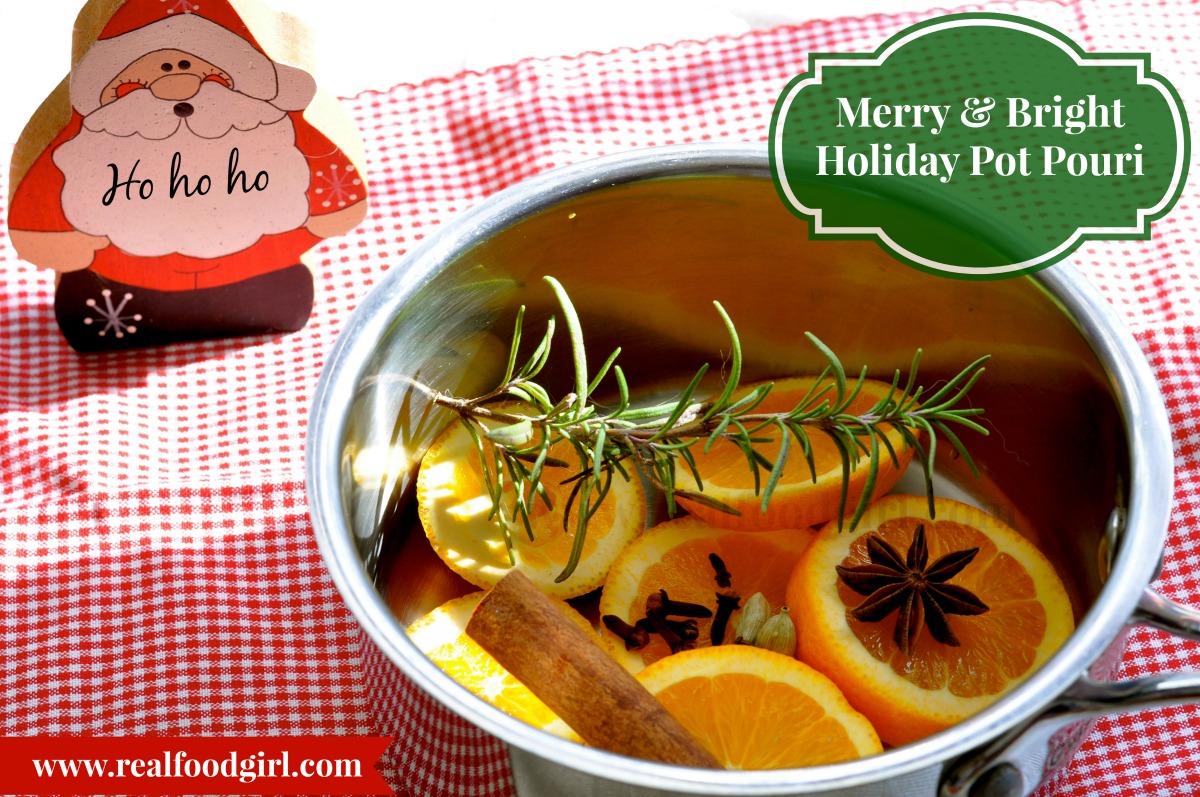 My Merry & Bright Holiday Potpourri will make your entire house smell, well, Merry & Bright. Use whatever fruit you have on hand, I've oftentimes used limes about to go bad or pears if I'm out of apples. Use whatever spices, herbs and fruits you have on hand. I will only use the whole fruit if it is about to go bad or has gone bad and it can't be eaten. Otherwise I just use the peels of the fruit. I keep a bowl of orange, lemon and apple peels specifically for this Merry & Bright Holiday Potpourri.
Put a pot of this on your stovetop and everyone will comment on how fantastic your house smells. Just don't do what I did two weeks ago. I left the pot on the burner and went to bed. Did you know that oranges have a fair amount of oils in them and they mix with the cinnamon and water and create a substance that is tougher than anything NASA creates for it's space program. In fact, you'll have to soak said pan for 10 days in various concoctions to get the 1/4-inch-thick, black, burnt substance off the bottom of your pan. But I'm tenacious like a bulldog and I refused to throw that pan away without trying everything I could think of to get that burned substance off the pan. Guess what? I was victorious and The Stud Muffin doesn't have to buy me a new pan. Now if I could just remember to turn the burners off my stove before going to bed.
Now, go peel some oranges so your house can smell magical!
Merry & Bright Holiday Potpourri
2013-12-21 00:18:40
Citrus and spices simmering to make your house smell Merry & Bright!
Ingredients
1 orange sliced crosswise, or the peels from two oranges
1 sprig of rosemary
1 star anise
2 tsp. ground cinnamon or 1 cinnamon stick
3-5 cardamom pods or 1/2 tsp. ground cardamom
6-9 cloves or 1/2 tsp. ground cloves
1/4 tsp. ground nutmeg
1/4 tsp. ground mace (optional)
1/4 tsp. ground ginger (optional)
Instructions
Add all ingredients into a 3-4 quart pot and then add enough water to an inch below the top of the pan. Simmer over very low heat, adding more water as it cooks down, for several hours. I will often times add more cinnamon and orange peels, too.
I typically let this simmer for 4-8 hours--adding water as needed.
Notes
Optional Potpourri scent: Slice one apple (or peels and cores from two apples) and put 1/2 cup of fresh cranberries with lemon peel, rosemary, cinnamon and clove. Add water and simmer over very low heat, adding water as it cooks down. Simmer for several hours, but keep an eye on it, and turn off your burner when you go to bed. 🙂
https://www.realfoodgirlunmodified.com/
PAID ENDORSEMENT DISCLOSURE: In order for me to support my blogging activities, I may receive monetary compensation or other types of remuneration for my endorsement, recommendation, testimonial and/or link to any products or services from this blog.