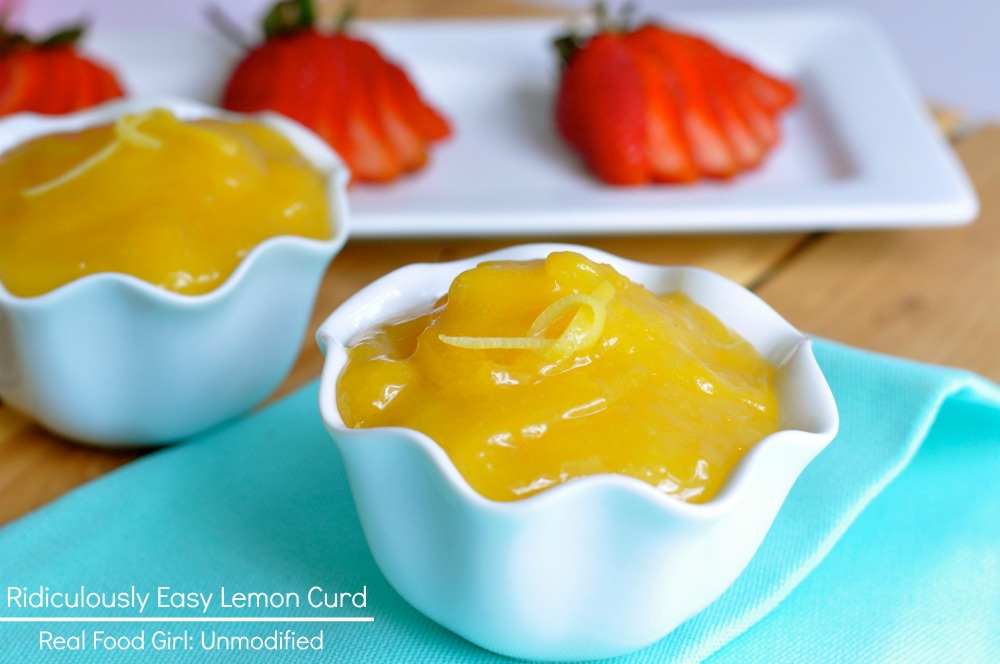 Ridiculously Easy Lemon Curd
Ridiculously Easy Lemon Curd is just that, ridiculously easy to make. If you can measure ingredients and stand over a sauce pan and stir, you can make this lemon curd. Cross my heart people. Easy, tart, zesty, bright, fresh, lemon curdy goodness can be yours and you don't need to be a professional baker to make it.
This recipe is my easy version of a citrus based curd. There are versions where you stand over a double boiler and whisk in tiny specs of chilled butter one piece at a time, wishing you'd remembered to run to the bathroom before you started whisking, and eventually having to go to the hospital because you either: A) whisked your arm right off, or B) lost all feeling in said arm that spent eleventy-billion minutes whisking eggs, lemon, sugar and butter over a double boiler. So not only have I saved you from having uneven biceps (You're welcome), I've saved you a visit to the ER and a costly ER bill. I'm super thoughtful, aren't I? (Insert big toothy grin right here____)
This lemon curd is the same recipe that I use as the filling in my Lemon Gem cookies, but I wanted to feature it on its own because I'll be sharing my Lemon Mousse recipe soon, and you'll need to have some of this lemon curd on hand to make the mousse. Lemon curd is THE BOMB! If you've never made it, you have to try this recipe. I love it on ice cream, I love it on English Muffins, I love it with sugar cookies, I love it on a spoon, on a fork, in a bowl. I love it mixed in with plain or vanilla yogurt. Lemon curd and yogurt are a brilliant combination. Brilliant!
If you've followed me for any length of time, you know how much I love lemons. Each year when summer rolls around I try to find new lemon recipes to add to my dessert repertoire. If I can't find something new in the land of lemon, I try finding new key lime recipes. I LOVE key limes. Heck, I just love citrus. LURVE it. Makes my mouth water just thinking about it. The lemon mousse recipe that is coming soon is one of my newest creations that stemmed from an 'Ah-Ha!' moment that I had while licking the spoon when I was making this. I was like, I could go for some mousse, but I don't want chocolate. It's too hot for chocolate. And then a huge lightbulb went off! I love culinary light bulbs.
I think I've pretty much said all I can about lemon from my previous lemon posts, like my tasty Lemon Blueberry Loaf Cake recipe, or my Triple Citrus Bars. I do feel sort of sad that I don't have any fun stories to go along with the recipe. I did have to make another batch the first time I ever made this because I ate most of it while is was cooking on the stove. Don't judge. I was doing quality control checks people. Someone's gotta do the grunt work…
I think I may just have to break out my Pâte Sucrée (fancy French tart shell crust) recipe and make a lemon tart with this. My granddaughter the delightful Miss B, loves lemon desserts. Yeah, I think I'll do that.
What is your favorite lemon treat?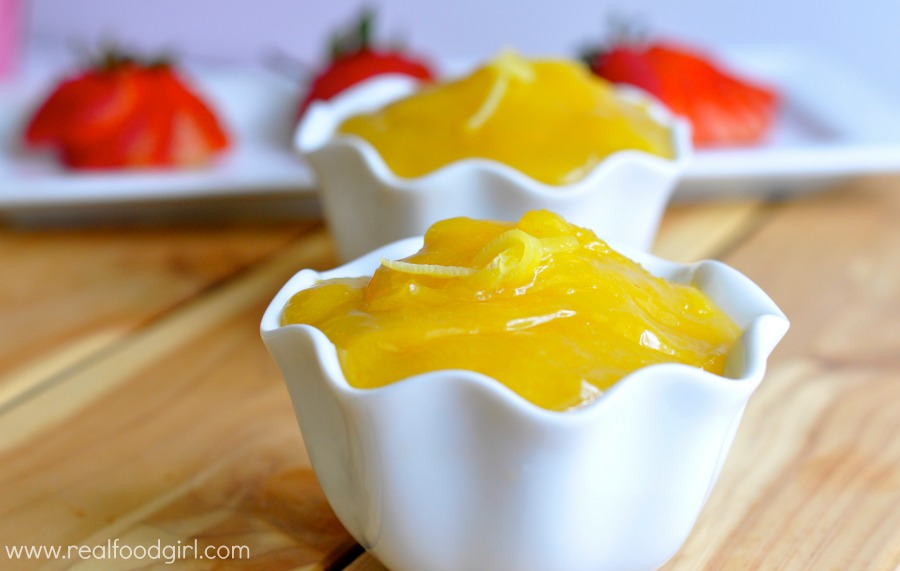 Ridiculously Easy Lemon Curd
2014-09-11 19:31:54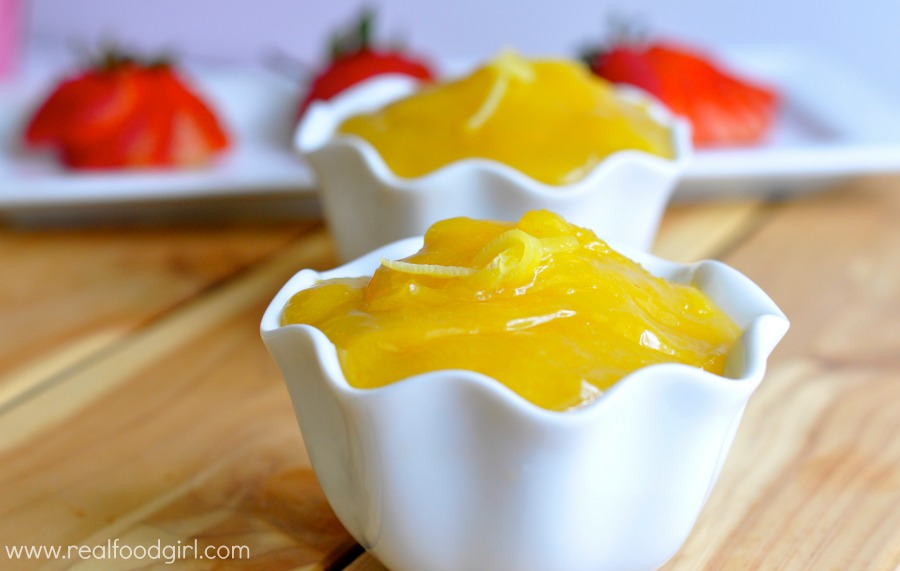 It's lemons y'all.
Ingredients
2/3 cup organic cane sugar
1 large egg, slightly beaten
1 TB + 1 tsp. lemon zest
3 TB lemon juice
1-1/2 teaspoons softened butter
Instructions
In a small saucepan, combine the sugar, egg, lemon zest, lemon juice and the butter. Cook over medium heat stirring constantly for about 10-12 minutes, or until mixture begins to thicken.
You want the curd to be fairly thick, but note that it will continue to thicken and set a bit as it cools.
Notes
Yields about 1-1/2 cups to 2 cups of curd
Curd will keep for up to a week in an airtight container in the fridge. I store mine in glass mason jars.
Adapted from Chef Tyler Brown of the Hermitage Hotel
Adapted from Chef Tyler Brown of the Hermitage Hotel
https://www.realfoodgirlunmodified.com/
PAID ENDORSEMENT DISCLOSURE: In order for me to support my blogging activities, I may receive monetary compensation or other types of remuneration for my endorsement, recommendation, testimonial and/or link to any products or services from this blog.