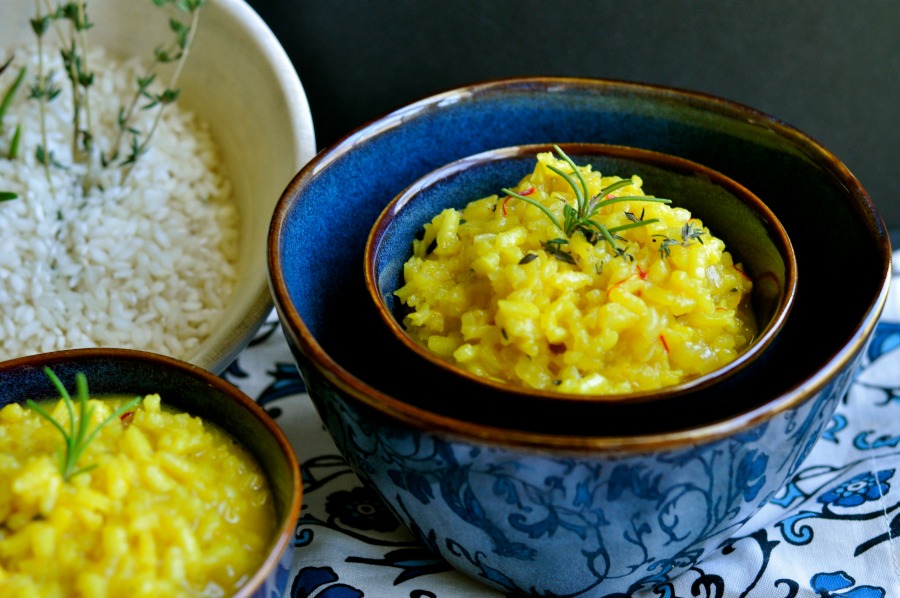 Risotto alla Milanese with Herbs at Mommypotamus
I'm so excited I can hardly stand it!! I'm waving my hands, and bouncing in my chair and I may have even clapped for joy and squealed a little. I'm not sure. I just know I'm excited.
If you haven't heard of her, Heather is the phenom behind Mommypotamus and she blogs about Real Food, parenting, vaccines, DIY and a whole host of other topics that I know you'll find interesting. She even has tasty recipes.
Heather reached out asking her fellow blogging community for some guest posts and I thought "Why not?!" So I sent her this recipe with some photos and she loved it. You'll be seeing more of my recipes over on her blog as I've graciously agreed to become a regular content contributor to her site. I'll be featuring grain-free dinner recipes about once every 3 weeks or so. Please keep an eye out for me. Oh, click HERE to be transported over to my recipe at Mommypotamus. Feel free to show her some Real Food Girl Food Hippie love over on her Facebook page.
I know you'll love this risotto recipe. I've been dying to share this recipe for months, but each time I made it, the weather wouldn't cooperate and I was unable to get any decent photos. I need natural light, not pouring rain or snow or ice storms in order to take photos, so I just kept making small batches until finally, one day, the sun came out at the same time I happened to have some of this left over in the fridge and I hurried to get in a couple of great shots before that sun took another vacation from the sky. I think you'll agree once you see the photos that it was worth the wait.
Enough drooling- get yourselves over to Mommypotamus for this recipe!! See you back her on Monday for another great 30-Minute Monday Recipe!
Tootles!
PAID ENDORSEMENT DISCLOSURE: In order for me to support my blogging activities, I may receive monetary compensation or other types of remuneration for my endorsement, recommendation, testimonial and/or link to any products or services from this blog.