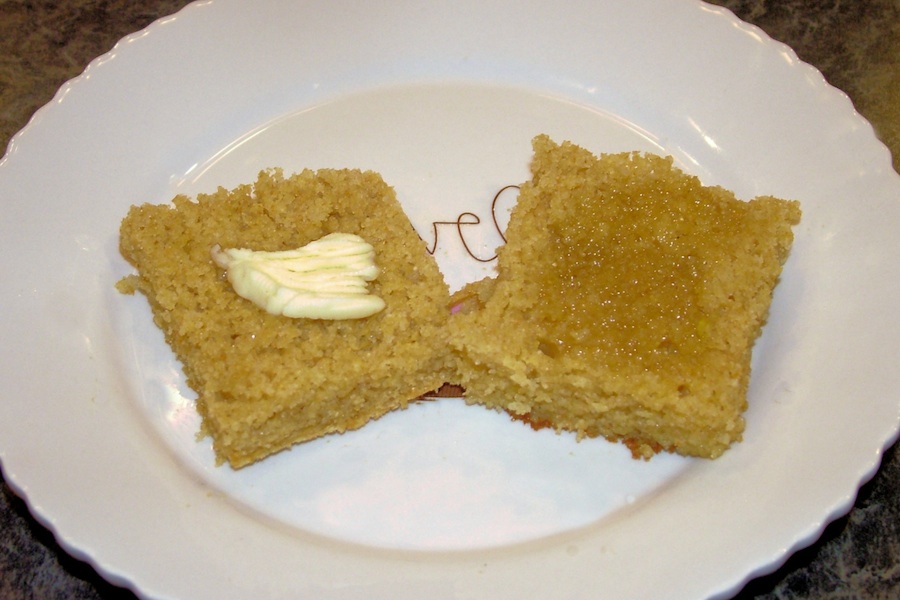 Real Food Girl Presents: Bacon and Whipped Cream
Hello Real Foodies! I'm excited to be able to guest post here on Real Food Girl Unmodified. I love following Kristine's blog and Facebook posts – and of course her delicious recipes!
I'm Stephani and I blog over at Bacon & Whipped Cream. I'm mom of 2 beautiful girls and the wife of an amazing guy for almost 16 years now. I love to cook and bake – and I love to transform recipes to make them healthy, real food. I also love to talk all things health, fitness and family.
Today I want to share a recipe for one of my favorite foods – corn bread! I have always loved corn bread…especially warm from the oven, spread with honey. *swoon* 🙂 Delicious! A few years ago when we decided to cut out the refined grains, I started tinkering with a recipe for corn bread. After thorough testing and lots of batches, I came up with this delicious bread that is not only 100% whole grain, but moist and delicious!
We all love it, and I bet you can even sneak it past your pickiest "I don't like things with wheat flour" person in your life. 😉
There's just something about eating corn bread along with a big bowl of chili that brings me back to childhood and makes me smile. I know there are a lot of variations of corn bread out there. This one is based off of what I grew up with and like for taste – so it has a slightly sweet taste. I have never been able to really get into a corn bread that is not sweet at all. Just a personal taste. You can jazz up this recipe to your liking by adding in shredded cheese or chopped jalapenos if you'd like.
Enjoy it with a cozy bowl of chili or other soup, or simply eat on its own. I love it best straight out of the oven when its warm, but its stores and keeps its moistness remarkably well. It doesn't get dried out like many whole wheat flour breads tend to do with time.
Happy Baking!
Whole Grain Corn Bread
Recipe by:
Bacon and Whipped Cream
©  
INGREDIENTS:
4 T unsalted butter, melted
1 c buttermilk
1/4 c honey
2 eggs
3/4 c whole wheat pastry flour (or regular whole wheat is fine too)
3/4 c cornmeal
1-1/2 tsp baking powder
1/2 tsp baking soda
1/4 tsp sea salt
 DIRECTIONS:
Preheat the oven to 400 degrees. Butter an 8 inch square pan. In a large bowl, whisk together the butter, buttermilk, honey and eggs until combined. In a separate bowl, whisk together the flour, cornmeal, baking powder, baking soda, and salt. Add the flour mixture to the liquid mixture and stir until just combined. Pour into the pan, and bake for 18-20 minutes or until a tooth pick inserted into the center comes out clean and it is starting to brown. Cool for 5-10 minutes, then cut and serve.
Now the only decision left is: Butter or Honey? … or both?? 🙂
If you are interested in seeing any more of Stephani's recipes visit her blog Bacon and Whipped Cream.
PAID ENDORSEMENT DISCLOSURE: In order for me to support my blogging activities, I may receive monetary compensation or other types of remuneration for my endorsement, recommendation, testimonial and/or link to any products or services from this blog.